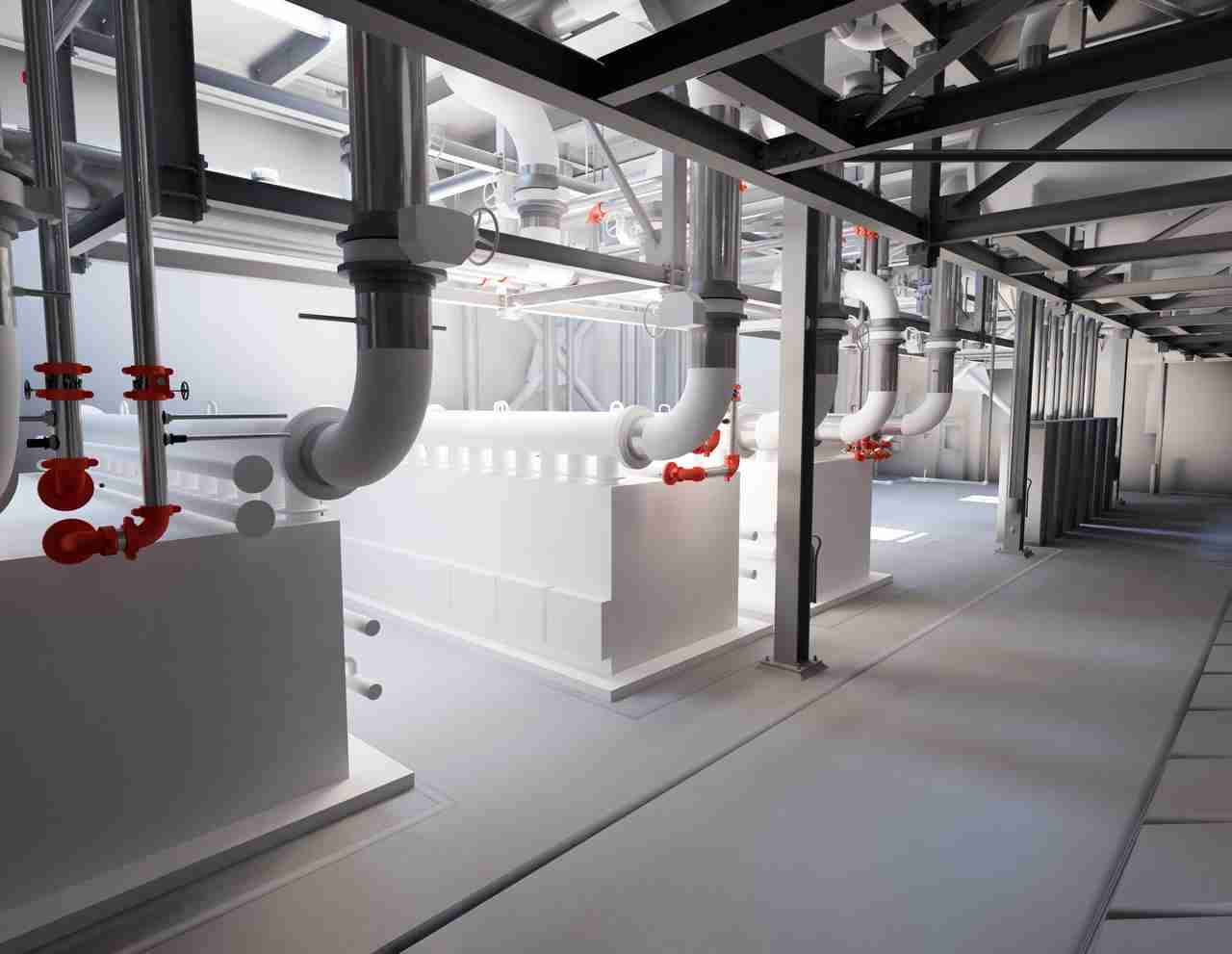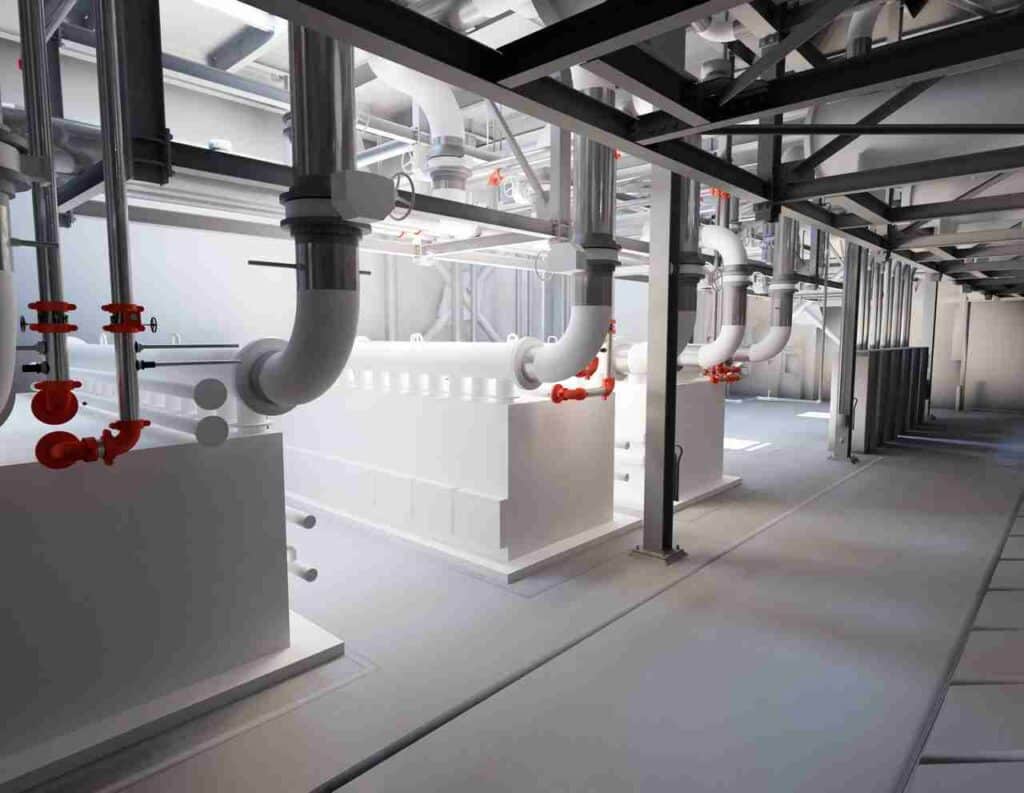 Building information modeling (BIM) and computer-aided design (CAD) have been one of the major controversial topics in the construction industry. Over the years, we have received inquiries about the differences between BIM and CAD. We have even been asked whether it is possible to convert CAD files to BIM files. You see … Of course, we know they are not the same thing, but it can become confusing when the two terms are used interchangeably.
These stand-alone terms make up much of the construction industry jargon, and although they may seem confusing at first, understanding their meaning through simplification will move you forward in your business and help you to know how they are being used, and more importantly, how they relate to each other.
After reading the article, you will have a clear understanding of the differences and basic uses of the two terms: CAD and BIM.
A quick answer about: Are CAD and BIM the same?
No, they are not. CAD allows building 2D drawings or 3D drawings based on lines. BIM allows you to create buildings by virtually constructing them with smart objects that interact with each other.
What is CAD?
CAD is short for computer-aided design. As its name indicates, it involves the use of computers or, on a more technical level, a set of software tools which help designers create virtual 2D and 3D designs and documents related to their projects.
CAD is commonly used for large projects since it allows you to merge several designs so that you can fit them into a larger unit and eventually provide more accurate representations.
Another way to define CAD is as the digital representation of a paper drawing, with more accuracy and fewer errors. It involves software, such as Autodesk's AutoCAD program.
Who uses CAD?
CAD is frequently used by engineers across a range of sectors, from industry and manufacturing to civil engineering and plant design.
What are the benefits of CAD?
CAD software packages offer all the tools beginners need to create basic 2D and 3D models.
The latest CAD programs incorporate a wealth of features. Advanced users can use these features to create extremely complex models.
CAD software can help you spot errors.
Many CAD packages create documentation for you. Everything you design has a paper trail. This is very useful for complex projects because you always have something to refer to when you need it.
CAD allows developers to communicate about the logistics and dimensions of a given design and make improvements as discoveries come to light.
What are the disadvantages of CAD?
CAD allows you to pull parts together without considering any real-world issues. In reality, such parts need to be welded or fastened.
CAD software has a learning curve. You'll have to scale that curve to get the most out of the software. If you don't, you'll get basic designs that pale in comparison to those of your competitors.
If a design needs to be adjusted, you must individually adjust all layers affected by this change.
What is BIM?
We have already elaborated on the meaning of BIM in previous articles such as "BIM Frequently Asked Questions" or "What problems can you solve with BIM services?" But to give a very clear and precise definition we can say that Building Information Modeling (BIM) is an object-oriented building development tool that utilizes 5-D modeling concepts, information technology and software interoperability to design, construct and operate a building project, as well as communicate its details.
Many people see Building Information Modeling as the natural evolution of CAD even though it is not a CAD package but a CAD-independent design methodology. BIM is a set of software tools that allow a design idea to be visualized with realistic dimensions from a multitude of angles. With BIM, teams can virtually experience a building, road, bridge or monument even before the structure is actually built.
Two things are the essence of BIM and its success: collaboration and sustainability. BIM allows all designs, including CAD models, to be brought together in a single database. Using the cloud, BIM provides database access to all project members. Everyone will be working on the same models, allowing quick changes to be made when necessary. When used correctly, BIM helps the entire team visualize the project.
Who uses BIM?
BIM is a process and methodology for teams of architects, engineers and contractors, owners and product manufacturers working collaboratively to design and construct a building using the same database and computer model. This allows the team to analyze and visualize design decisions long before the project begins.
You can learn more about the role of a contractor in BIM in one of our latest blogs: "The Contractor's role when outsourcing BIM" and "BIM for General Contractors: what are the benefits?"
What are the benefits of BIM?
Assisting with scoping during bidding and purchasing.
Reviewing portions of the scope for analyses such as value engineering.
Coordinating construction sequencing (even if just for two trades)
Demonstrating project approaches during marketing presentations.
The ability to identify collisions (e.g., identifying ductwork running into structural members).
The ability to visualize what is to be built in a simulated environment
Fewer errors and corrections in the field.
Higher reliability of expected field conditions, allowing for opportunity to do more prefabrication of materials offsite, which is usually a higher quality at a lower cost.
The ability to do more "what if" scenarios, such as looking at various sequencing options, site logistics, hoisting alternatives, cost, etc.
The ability for non-technical people (clients, users, etc.) to visualize the end product.
Fewer callbacks and thus, lower warranty costs.
You can also check these 3 blogs where we take a closer look at the benefits of BIM:
What are the disadvantages of BIM?
High economic investment: Costs in training, new software licenses. But in case you want to know more about the real price of BIM, read one of our blogs: "What is the price of BIM?"
Time "spent" on training: learning the new technology is necessary for transition and adaptation time.
What are the similarities between CAD/BIM?
CAD and BIM have some similarities that sometimes lead to big confusions.
Both are capable of 3D modeling
Both can be used in similar software programs
They are both used in the AEC industry
The documentation is possible
Also, complex modeling is possible
They both have a learning curve that needs to be mastered
What are the differences between CAD/BIM?
When looking at the main features of BIM and CAD, you may see them quite similar. So how do you compare BIM and CAD? The two have some crucial differences that make each more suitable for different types of projects.
BIM is a complete method for managing a building from start to finish, whereas CAD is mainly used in the design phase.
Another significant difference is that CAD models are line-by-line designs, while BIM focuses on parameters to design complete 3D models.
BIM provides more information than CAD models, which is a huge advantage. The more data about the building we can gather, store, and manage, the better the construction result will be.
It is possible to save time using a BIM approach over CAD because of the errors that can occur within a design. There are collection detection functions that will prevent designers in any industry from building their model if it adversely affects the building code. This can be set based on the parameters that are put within the modeling program.
In BIM, the dimensions of a given detail can be synchronized with all instances of the detail in question and in contrast CAD when adjusting a design, must individually adjust all layers affected by this change so it is not simple to impact all parts of the project lifecycle.
We could name many more differences but in the end it all boils down to the fact that BIM gives the possibility of including more detailed information about the life cycle of the building.
BIM VS CAD — What is right for me?
We assume that after mentioning the differences and similarities between CAD and BIM, you already have an important foundation to be able to choose which one is better suited to your project. But, although there are certain parallels between CAD and BIM, we will make a final differentiation.
CAD deals almost exclusively with the process of designing models and drawings. That is also an important part of BIM, however, BIM includes much more than its designs. BIM is a methodology that the entire company must embrace if it wants to work across the entire construction lifecycle.
Conclusion
The present and future of building design is BIM.
Even if CAD is still present, the final transition is only a matter of time. Of course, CAD techniques will still be used on BIM projects, but the results will be enhanced.
The main goal of BIM is based on the team being able to detect project problems even before construction begins. BIM can be thought of as a marriage of work process and technology that creates a communication channel to drive a project forward in an efficient and collaborative way to save money in the long run by minimizing errors in the design, installation, construction phase or even facility management phase.