Simply put, it certainly wouldn't be news to imagine how BIM can help General Contractors become more efficient since BIM acts as an intelligent, 3D model-based technology. But this whole process becomes more interesting when you try to understand it through the project timeline: Pre-construction, construction and post-construction phase.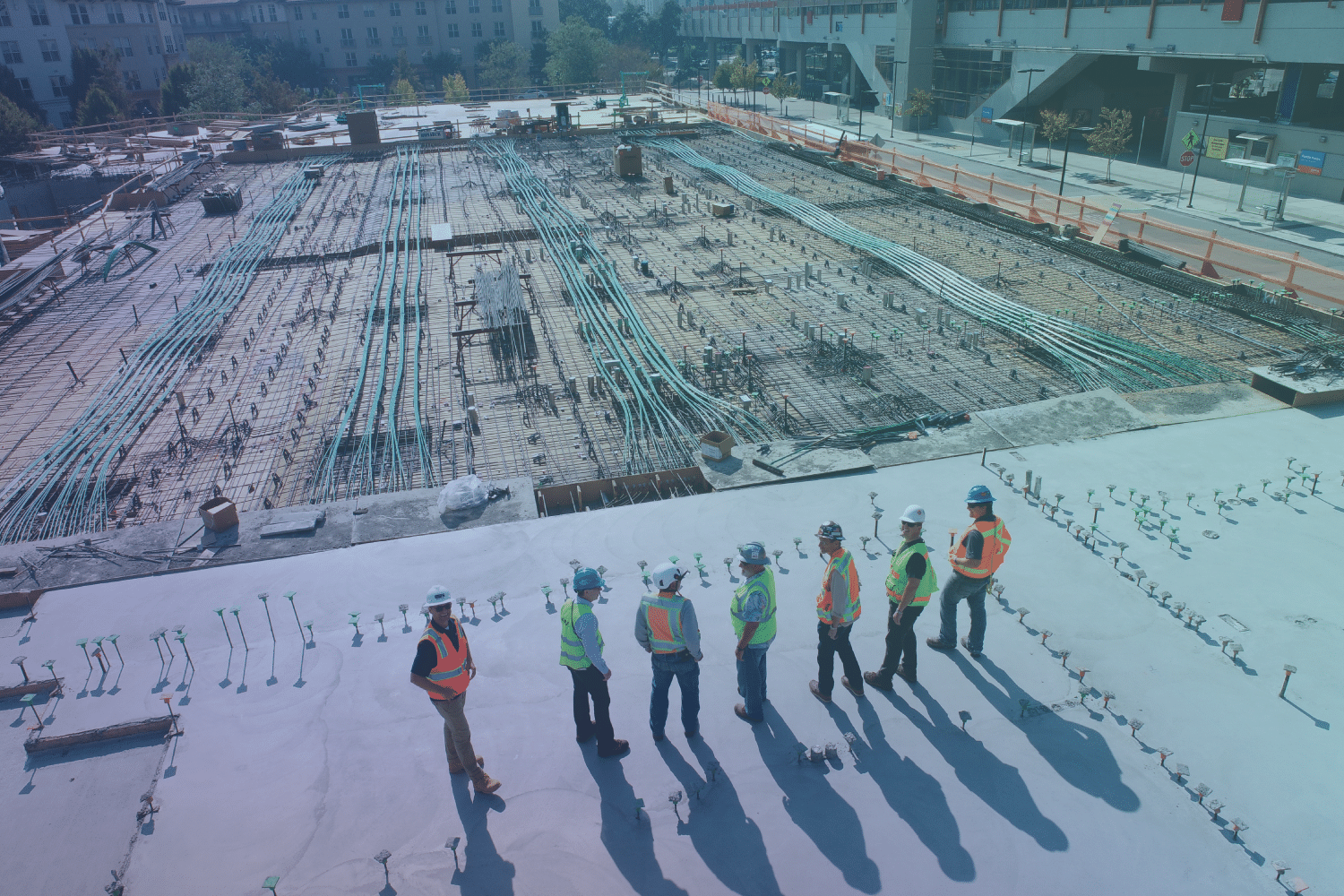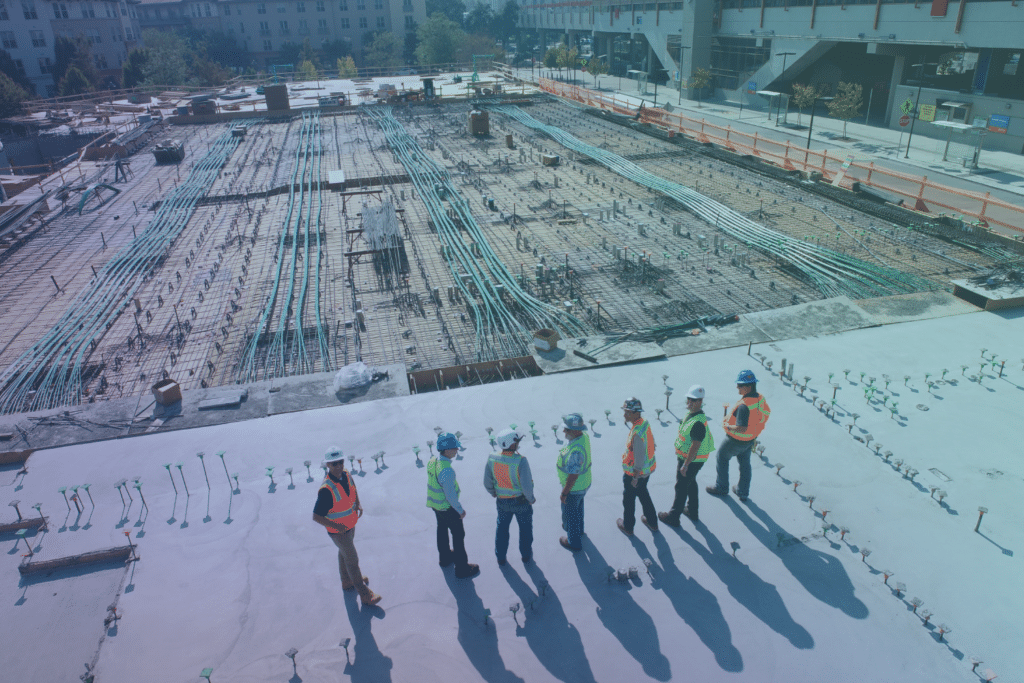 Pre-Construction Phase
This is the main phase for General Contractors as it is when decisions and expectations are set with the client, as well as schedules and cost estimates.
Briefly, the value of BIM at this stage is to provide a visual representation of the project in order to detect possible risks, costs and redistribution of tasks.
Project Visualization (4D): The best way to bring the project to life is to visualize it correctly in 4D so that general contractors can plan the entire schedule without losing critical information.
4D adds the time dimension of the construction schedule to the 3D model, by linking of each activity off a Gantt chart to the BIM. 4D facilitates the planning of the work and makes communication with other stakeholders easier.
Accurate Cost Estimation (5D): After visualizing the project, it is time to estimate construction costs, materials, systems and equipment in order to present a realistic budget.
Conventional estimating techniques that rely on two-dimensional drawing measurements have a high potential for ambiguity, inefficiency and error. A three-dimensional project model eliminates ambiguity and potential errors.
A 5D estimate is a BIM linked to the estimation of construction costs through material quantities that are automatically generated from the model data. The 5D estimate improves budgeting, provides loaded cost schedules, and displays multiple interactive forecasts for agile comparisons. When the design is modified, cost adjustments are calculated in real time. This allows general contractors to help the owner improve the design with value engineering decisions.
Construction Phase
During this phase, the general contractor is in charge of the project execution. With BIM, data can be provided that can assist in assigning tasks efficiently using the model and tracking the progress of the project by updating the model. BIM can be linked to the project schedule and labor productivity information can be recorded to provide full transparency.
Manage your network of contacts with greater ease: Manage teamwork with ease: During the construction process there are often different specialists such as contractors, subcontractors, suppliers, etc. BIM helps coordination between areas looking to work in a common cohesive data environment. This helps to manage and supervise each other's responsibilities more easily in order to minimize errors and costs.
Improved change order management: 2D-based takeoff solutions are not ideal for managing change orders, as they are unable to automatically detect modifications, add-ons or any type of subtraction. Change orders are not anticipated by any contractor, but can impact the entire construction project if not managed properly. It becomes a critical issue because a delayed portion of the project means that every contractor will have to rearrange their schedule to accommodate the change order. BIM allows general contractors to generate better insights for effective control of any changes because BIM presents the changes visually, including the associated quantities. With BIM's help they can review quantity variances, validate change orders, verify costs submitted by subcontractors, etc. BIM helps minimize these predictable errors. Even if such an error occurs, attributing it to the responsible party, investigating the problem and reviewing the schedule is easier because everyone is working with a common data environment.
Optimize labor efficiency: BIM allows all team members to have one work strategy. The design team is producing deliverables for the planning team. The planning team is updating them for the subcontractors and suppliers. So, all constructability issues are solved when the BIM for the general contractor is shared between the teams and not on site. Therefore, from the beginning, many hours of work that would otherwise be vacant are already removed from the schedule. Project and site managers now have a practical and more accessible tool to monitor the day's tasks. They don't have to waste time interpreting 2D maps or complex CAD structures. Subcontractors are already informed with 3D models and deadlines, along with the set of tasks for which they are responsible. This gives more control to the managers responsible for utilizing labor hours.
Post-Construction Phase
Most general contractors are hired for the construction of the structure. Once it is operational, the project reaches its asset management stage. Here is how BIM can help a general contractor smoothly finish this stage:
Facility Management: With the help of Facility Management the general contractors can give instructions to the team that will take over the project after construction. Simply put, BIM for Facility Management is leveraging BIM technology during the Operational stage. The BIM models could contain all the information related to assets, systems, rooms, and more, that will be managed by the facilities team. They can have access to all the building information, even before they move in! This represents many hours saved going through the information, and making sense of what they have to operate.
BIM leverages a 3D visual representation to plan, design and collaborate with the various project teams throughout the construction lifecycle. General contractors are adopting BIM because it makes it easier for them to deliver projects faster and better.
Clearly, BIM adoption is becoming more prevalent in the construction industry. It provides the general contractor the tools to effectively execute and manage construction projects with higher quality, productivity, efficiency, and safety.
E-mail: eng@engbim.com
Call us: (949) 340-6924