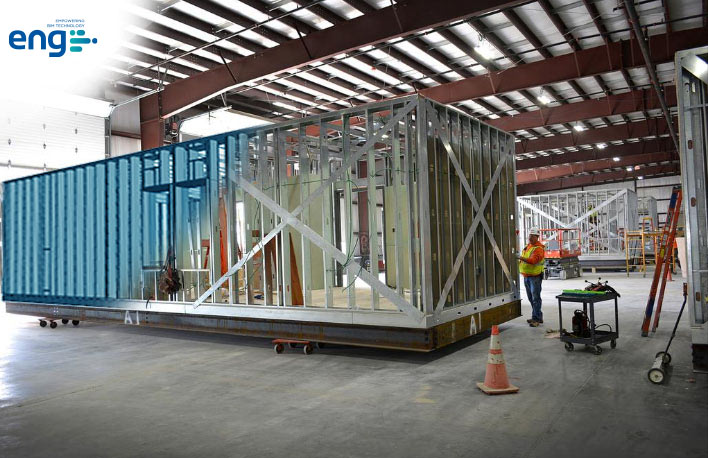 Building Information Modeling can bring significant efficiencies in construction when leveraging the models to Fabrication Level of Detail. We create LOD 400 wall assemblies, ceilings, Pods, etc., carefully coordinated with all trades. These manufactured panels or rooms will get prefabricated in a shop within a controlled environment and then installed extremely efficiently on the job site.
ENG counts with a team of framing BIM and modular construction experts that build long term partnerships with our Contractor's clients.
We act as a true extension of their CAD/BIM departments, delivering Models, participating in the 3D/BIM Coordination process, producing layout, installation and shop drawings as well as accurate quantity takeoffs.
We utilize a series of scripts, plugins and workflows that make the process very efficient, allowing us to deliver saved time within the typical tide construction schedules.
Detailed Metal framing BIM Modeling can be performed for different purposes, not only Prefabrication but also on a more simplified and efficient manner just for Coordination with other trades, and efficient installation. In summary:
Coordination with other trades: Identify clashes and design the necessary changes prior to the contractor investing real dollars and labor on the jobsite
Openings Creation/Installation/Layout
Prefabrication: By building more components offsite, we can increase the efficiency and keep time and costs down during construction