Post-pandemic, collaboration with stakeholders, such as contractors, the CEO, and the design team, is often done remotely. If you do not have in-house BIM availability you may also be working with an outsourced BIM service provider.
After working on thousands of projects with many different types of contractors, I thought it would be a good idea to summarize a few best practices you can use when working with any 3rd party BIM provider.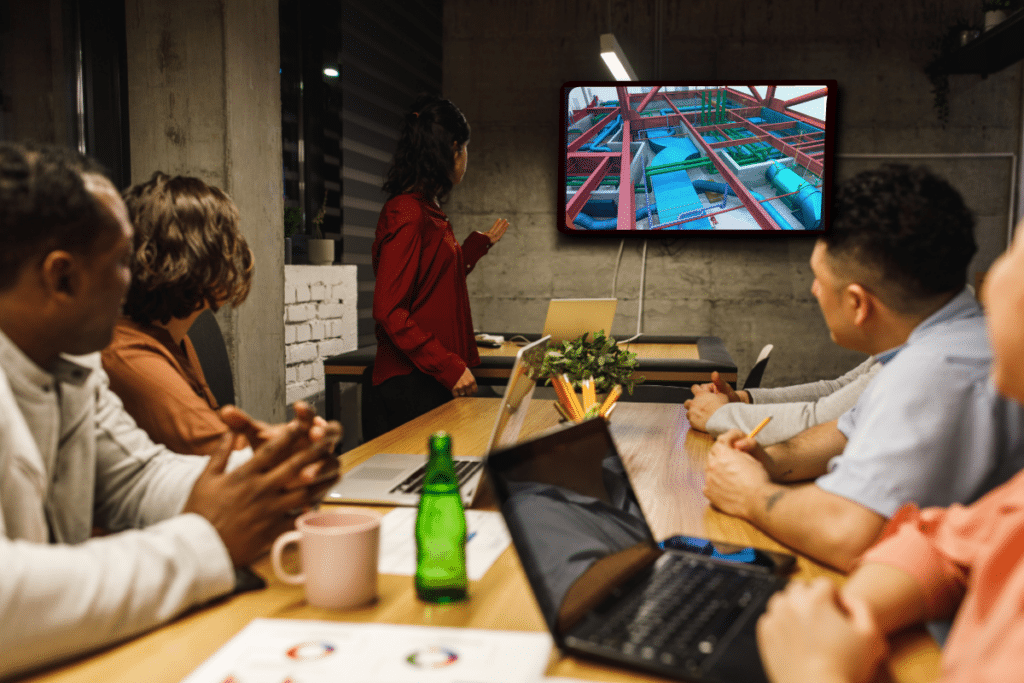 When you start working with a new BIM company, you must assume there will be a learning curve during the first few projects. I am not talking about technical "learning". You both need to learn how to work with each other. Not only on process aspects such as how to share information, or preferred communication channels, but mainly on constructability solution preferences. You would be surprised to see how two contractors would approach the same exact problem differently, and your BIM partner would have to learn and follow your general criteria.
When collaborating with a VDC team, you can increase your results and minimize your workload by following these tips.
You must be present both as a contractor and as a representative of the BIM company at the coordination meetings.

DO NOT try to act as a middle man without them being present, but also
DO NOT leave them alone, you must be involved and take ownership of the model
Besides the Coordination meeting, you must set up a weekly meeting, between you and the VDC team to review and validate the layout and resolution of clashes.

Include the Foreman in these meetings
The outcome of these meetings could even be RFIs, changed/updated orders to submit to your client, etc.
You must provide the BIM team with the submittals in a timely manner
You must share your routing preferences
Send your red marks. The most practical way to send red marks is to take a PDF and use Bluebeam or actual paper with manual red marks, take a picture, and send it.