Reflecting true As-Built conditions and proper information for the specific model purpose is the first thing that comes to my mind when thinking about Scan to BIM projects.
In my opinion, after a couple of years of diving into lots of Scan to BIM projects, too many factors are to be considered critical before beginning any modeling.
What is scan to BIM?
Let's start with the theory! The scan to BIM process consists in turning point clouds – composed of millions of data points taken from an existing facility – and then turn them into an intelligent 3D BIM model that represents as-built conditions. This can be utilized as a starting point for redesign & renovation, for spatial coordination of new MEPs with existing ones and facilities management purposes, among others.
The advantages of this technology are currently leveraged by architects, engineers, MEP designers, contractors, surveyors, and owners to create accurate architectural, structural and MEP models which reflect the actual conditions of a building.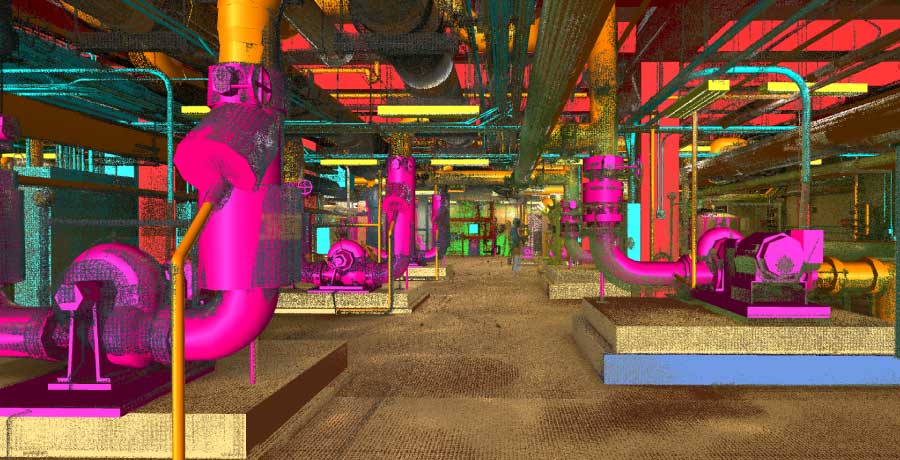 That being said, whether you're performing the modeling of a historical facade building renovation or an existing condition model for a gas storage facility, there are several items to consider from the standpoint of BIM management, which I am glad to share in this post.
Has it ever happened to you that, after a while working on a specific project, you realize that the point cloud was not correctly registered?
Golden rule 1: Quality. Check the quality of the point cloud before creating any element. It never fails to create thin sections all along the building to verify if the point cloud is correct. Take a closer look at the slabs, the ceilings and the continuity of the columns between one floor and another. Of course, don't forget the stairs, there are always problems with staircases. Now, you're ready to start. This will help you to avoid any future rework.

Golden rule 2: Coordinates. Don't freak out but ask the surveyor all necessary questions to ensure your model is in the right spot! Questions are never enough when properly locating what a point cloud it's about. Make sure the origin of the cloud is close enough to the building, this way you'll locate your point cloud within the Revit comfort zone and this will prevent future export inaccuracies. Also, if the clouds belong to different zones or buildings, make sure the surveyor has correctly tied them up together. We can assure you this will avoid you having many future headaches.

Golden rule 3: Drawings. Point cloud over drawings, always. Most As-Built drawings do not reflect the real condition of the building and they have too many discrepancies when comparing them to reality. "It's never as-built", that is my motto when drawings come to my mind. You must follow the point cloud and only use drawings as support material.

Golden rule 4: Assumptions. Let's say you were modeling the piping of a huge mechanical room and you spot the "chilled water return" tag stamped over the hydronic pipe. Then you go ahead and assign that system type within your model. As already mentioned, drawings are never as-built, then, if it doesn't match up with your point cloud and you don't have any way to determine which system some elements belong to, don't assume. It is better to have an unassigned system element than an incorrectly assigned one.

The 5th and last: Visual verification. There is nothing like a thorough walkthrough to detect model inconsistencies. Use as many automated tools you have at hand to verify the accuracy of your model. However, given that machines still haven't completely replaced the human eye, do not forget the visual and manual quality control. This will make you feel confident about your deliverables.
Is there anything else you would like us to include in these Scan to BIM golden rules? Feel free to reach out to me!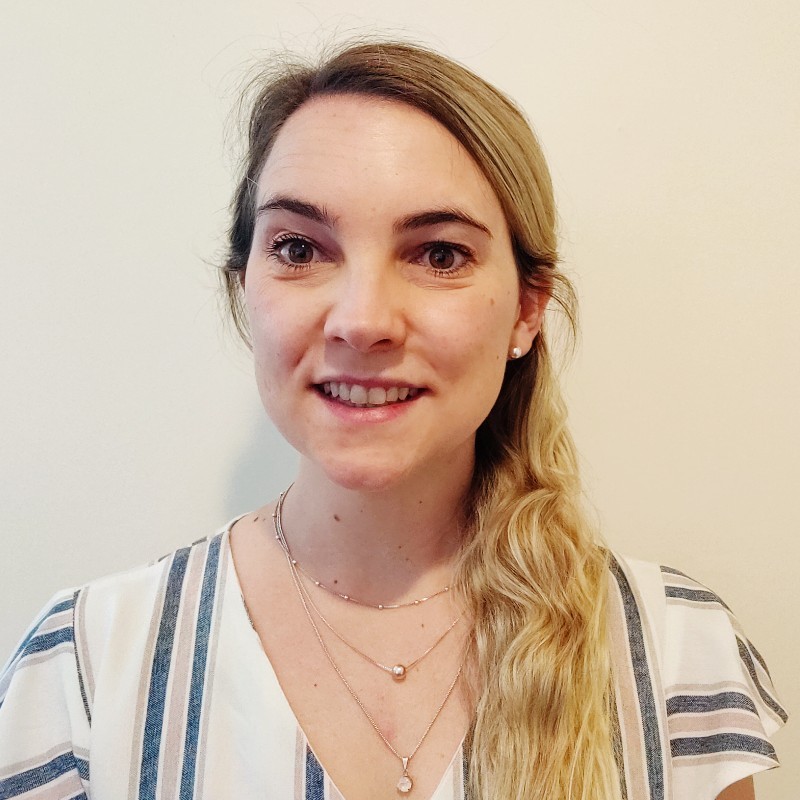 Mariana Jimenez
Director of Laser Scanning & Scan to BIM
ENG
Call us: (949) 340-6924