The NECA Show
Our team at The NECA Show in Philadelphia!
We are so happy to have forged valuable connections with fellow contractors, met incredible clients, and engaged with industry leaders, leaving us inspired and motivated.
Thank you, National Electrical Contractors Association (NECA), for the great event that encourages us to keep pushing the boundaries of innovation and keep our focus on the field. The chance to show how ENG is reshaping the electrical services sector with a BIM-built for the Field goal was fantastic.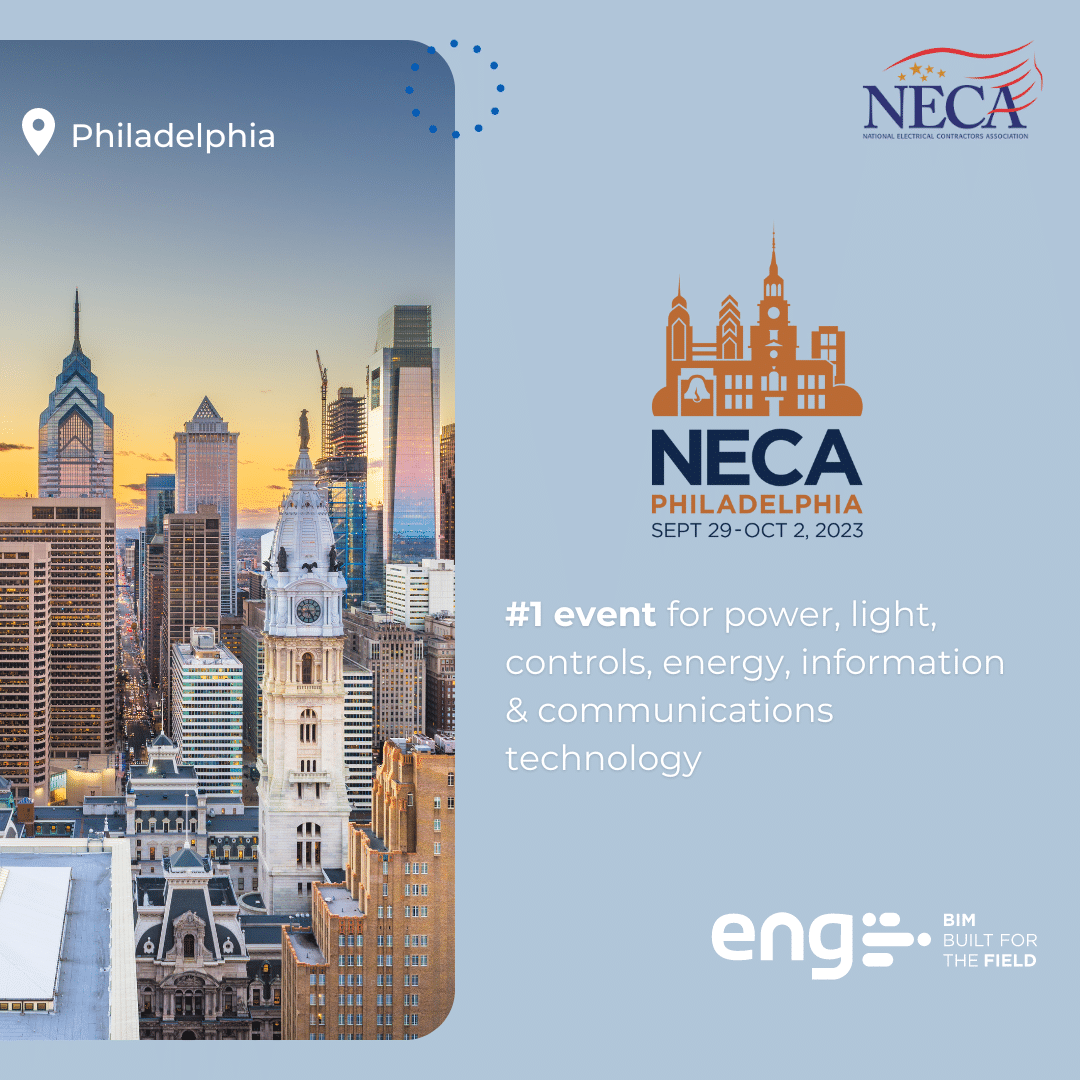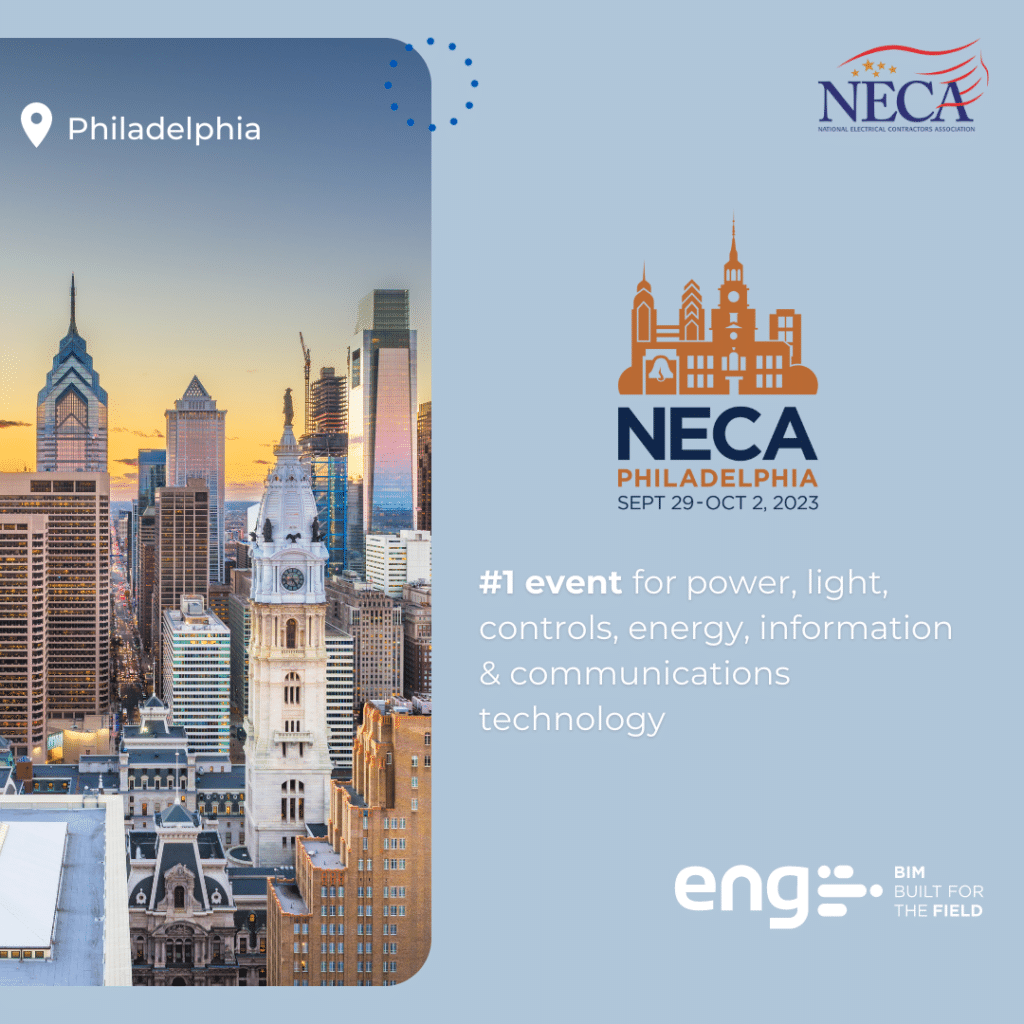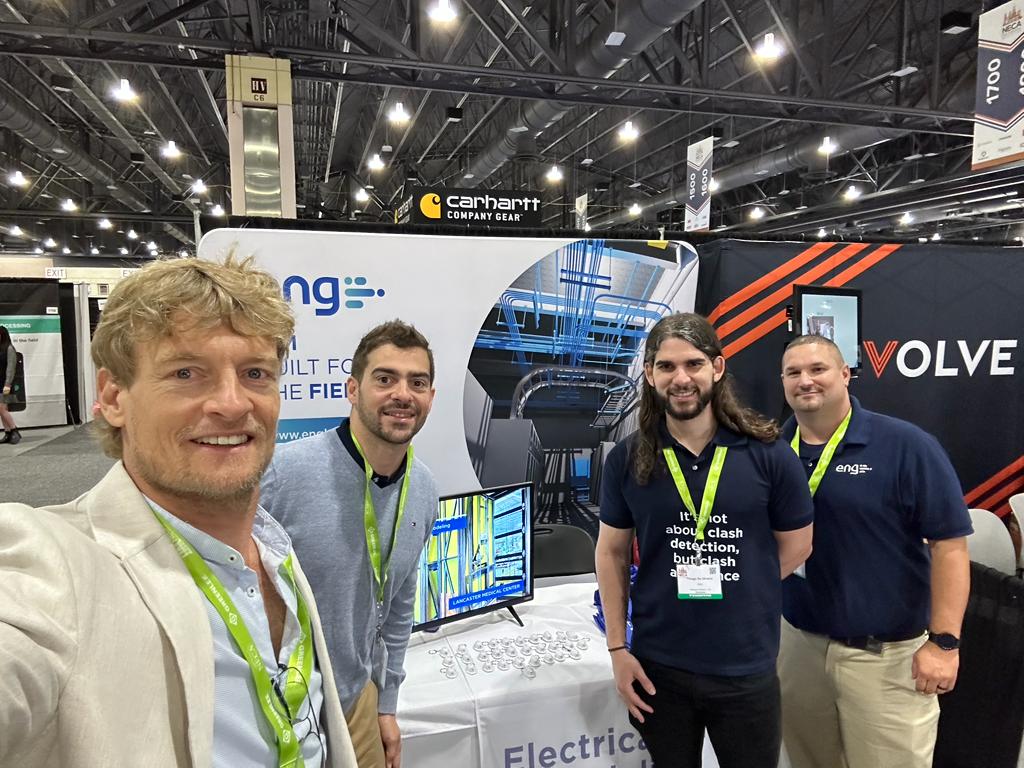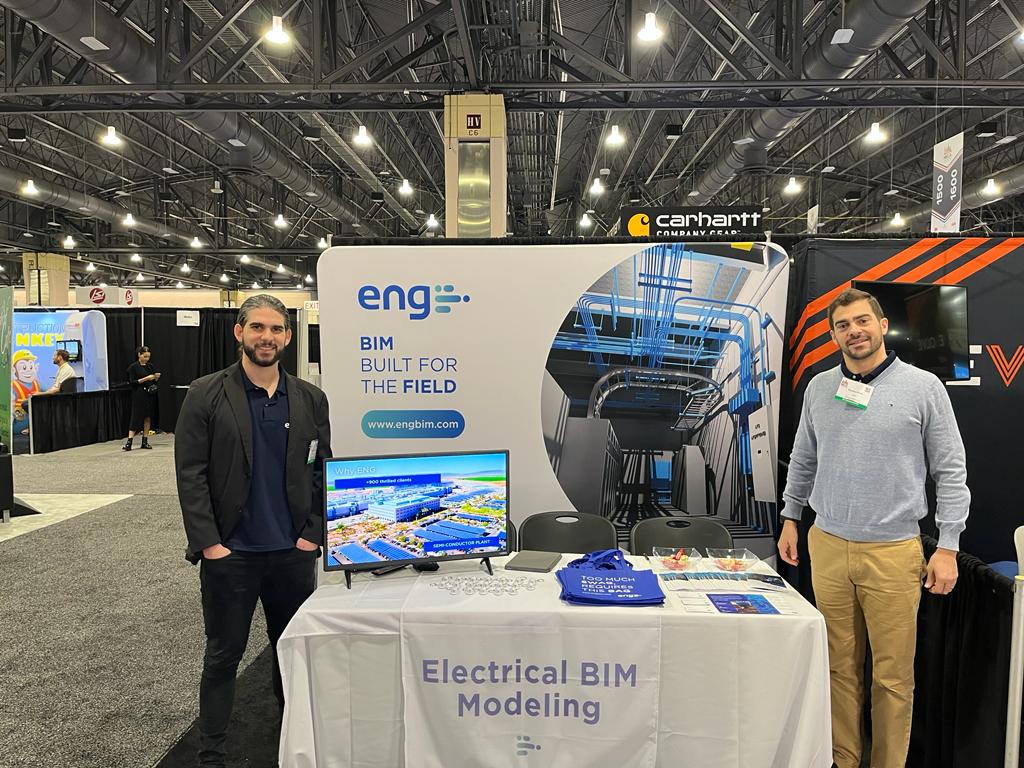 Contact to the attendees!
Axel Kruger – CEO: axel.kruger@engbim.com
Timothy Curtis – Project Manager: timothy.curtis@engbim.com
Nicolas Prieto – Business Development Executive: nicolas.prieto@engbim.com
---